A young woman sat at her kitchen table enjoying the warm California afternoon. Suddenly, the earth shook; jangling her coffee cup and her nerves. Earthquake, she thought and patiently waited for the aftershock. A few minutes later, again the earth shook – not an aftershock but a rumbling just like the one before. She began to see a pattern and realized that this was not an earthquake. The shaking was accompanied by a loud noise coming from a warehouse down her secluded street in an industrial area of Burbank. What she heard, and felt, was the force of a giant 300 ton press stamping out a revolutionary product – a door frame made of steel instead of wood.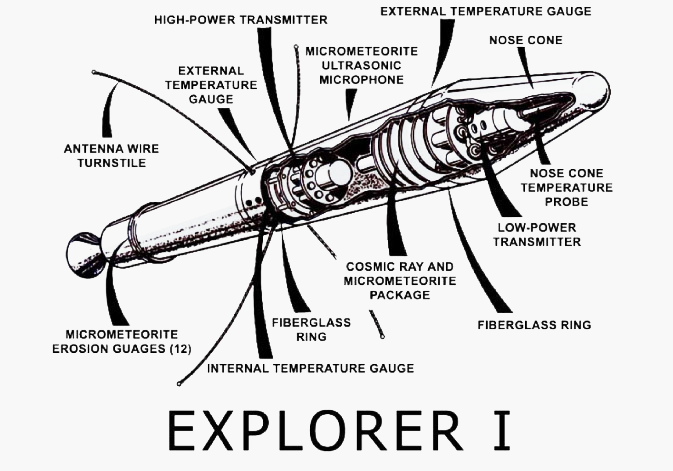 One of the founders of Timely Industries, Robert L. "Bob" Day, was the originator of this new light gage steel door frame concept. In the late 1950's he was working for the Swanee & Williams Company, a manufacturer of various steel components for the automotive, military and aerospace industries. Bob was a creative genius credited with numerous patents including a unique design for ammunition containers that eliminated the possibility of "oil canning", the sound made when the sides of an ammunition can were flexed. The military asked for proposals and Bob's solution was the only one that met the stringent specifications. With the possibility of this noise eliminated, soldiers were safer and many lives were saved. Bob was also credited with designing the tooling and manufacturing process to manufacture the titanium nose cone for the United States' first satellite, Explorer 1, working in conjunction with JPL in Pasadena, California.
First Generation
Bob's first door frame concept consisted of a frame with a beveled casing as part of the frame profile. The original manufacturing began in 1958 in a warehouse in Burbank, California. A monstrous 300 ton press was used to form, punch and emboss the frame in the process shaking the ground and rattling the windows of the surrounding homes. The door frame was installed with exposed fasteners through the face of the casing. The screw holes were filled with "bondo" and the frame was painted like a traditional wood frame.
Second Generation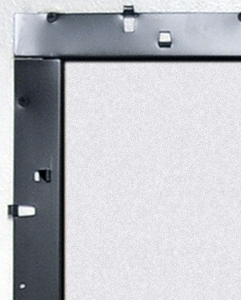 Bob had several other designs for steel door frames with a snap on casing and presented them to management for manufacturing. One had a casing clip formed out the steel of the frame and the other had a separately attached casing clip. Unfortunately, the tooling for the attached clip was more costly than the other and the company chose to go with the cheaper option. This second generation of steel frame was roll formed by a division called Autoroll using pre-finished steel in Navajo White and Walnut Woodgrain. The snap on casing had a beveled profile similar to wood casings used for residential applications at the time but a double bullnose casing was also available. The casing was used to conceal the fasteners greatly reducing jobsite labor. The frame was branded with the trademark "American Rediframe" in 1961 and was distributed primarily in southern California.
Third Generation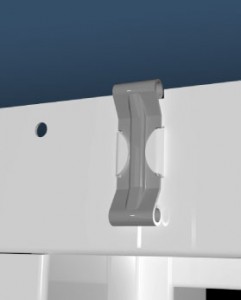 Bob was convinced his other idea for casing attachment was superior to the one selected for the Rediframe even though the tooling was more expensive. He and his friend Ed Smith, also employed at the same company, developed a plan to manufacture the new frame on their own. During this time, Swanee & Williams was taken over by Kaiser Steel and experienced severe financial problems, finally claiming bankruptcy. The tooling for the second generation frame was sold to Roberts Manufacturing in City of Industry. The same second generation tooling was purchased by Ternes Steel and is now in use by Dunbarton Corporation. In 1967 Bob Day, Sr. , Ed Smith and George Sauer formed S.D.S. Industries manufacturing store fixtures to provide cash flow while the tooling was developed for the new "Timely" frame. The store fixture company, D & S Industries, employed 550 people and became the largest manufacturer of fixtures in the nation. Once the tooling was designed and completed, the new door frame was ready for marketing. On this frame the clip had an engineered profile making it very strong and hard to bend. It was also case hardened  – much stronger than the low carbon steel of the previous frame. Later on, this clip was heat treated and zinc plated. This clip provided long term performance without deflection and also enabled easier attachment of the casing because of the lubricating nature of the zinc plating. This frame proved to be far superior to the original Rediframe and launched a company that has been the leader and innovator in the pre-finished steel door frame industry.
As the company began to grow, a third member of the team was brought in to promote sales outside of the Los Angeles market. Jules Smith, Ed's brother, had considerable sales and management experience in the door and millwork industry. Jules brought his experience and relationships to Timely and significantly expanded awareness of this revolutionary concept. Jules was the driving force behind Timely's sales and manufacturing efforts until his retirement in 1997.
Today, Timely has international distribution and continues to lead the way with new products and features. The company is committed to long term partnerships with our dealers and unmatched product quality assuring our end users of the very best door frame available at a reduced total opening cost.
TIMELY INNOVATION TIMELINE
1971 Timely Industries was founded and began selling the third generation pre-finished door frame using a heat treated steel clip to secure the casing which solved the problem of casing rattle.
Early 1970's Jules Smith was added to the Timely team to promote sales in other regions. Timely found success mainly in multi-family construction. A contractor could conveniently deliver a pre-finished opening package in knocked down form to locations all over the country. Eliminated the need for a local pre-hanger or millwork supplier.
Late 1970's – Early 1980's Expanded applications in the commercial market especially in hotel and motel construction
1980's Developed additional tooling for strikes and hinges to satisfy the requirements of commercial door and hardware applications
Mid 1980's – Bob Day Jr. began active service with the company designing specialized products and machinery.
1986 Performance testing comparing Timely 20 ga. frames to 16 ga. hollow metal frames proved that the Timely anchorage system was far superior to hollow metal frames
1986 Development of borrowed lite and sidelite system expanded application in commercial market.
1986 Master distributor focus resulted in numerous stocking dealers in strategic areas of the United States
1986 Timely established a regional distribution facility in Nashville, Tennessee to support sales in the eastern United States. Relocated facility to Cincinnati, Ohio in 1989.
1987 Heat treating process added to casing clip as a further improvement of the patented casing attachment system
1987 Developed an adjustable frame allowing distributors to stock a single frame to fit a wide variety of wall conditions
1987 Achieved fire ratings for single, pair, and window walls with multiple glazed openings
1987 Hydro Press and M.O.D. system provided a tool for distributors to modify and build frames from stick material – custom designs and preparations on short lead time.
Late 1980's – 1990's Aluminum, Colonial Steel and Colonial PVC casings provided additional design options
Early 2000's Advancements in computer controlled roll-forming equipment designed by Bob Day Jr. improved quality and expanded capacity
2005 Expanded marketing and distribution to Mexico and Central America
2005 Patented MiterGard feature devised to prevent separation of casing miters
2005 Adjustable frame with weatherstrip kerf developed to meet demand of residential and multi-family exterior and fire rated frames
2008 Announced 100th M.O.D. Distributor
2008 Commercial frame with kerf introduced
2010 – 2011 Expanded hardware preparation capabilities

4 1/2" .180 hinge
5" hinge
Custom Electric strike preparations
Concealed overhead stops, holders, and closers
Offset and Center Hung pivot sets

2011 Introduced the Timely DE Double Egress Frame
2011 Introduced the extended sill options for sidelights and borrowed lights
2012 On line with new website
2012 – 2014 78 additional Cut and Weld hardware preparations
2014 3 3/4" Face frame availability
2014 CK frame with transom
2014 DE frame with transom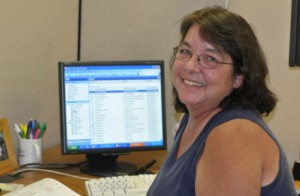 As for the young woman mentioned earlier, she and many of her friends were able to obtain employment in one of the many manufacturing facilities springing up in the San Fernando Valley in the 1950's and 1960's. The products and processes of the original Swanee & Williams Company contributed significantly to the growing prosperity of the nation. Today, Timely prides itself on creating jobs for local workers and using only American made raw materials and accessories. We employ many people that have been part of our family for over 25 years. We have also managed to retain our independence through rapidly changing times in our industry. Bob Day Jr. , the successor and current owner of Timely Industries, continues to innovate and drive the principals of our founders. We are proud of our heritage and continually strive to be among the most innovative and successful companies in the United States.